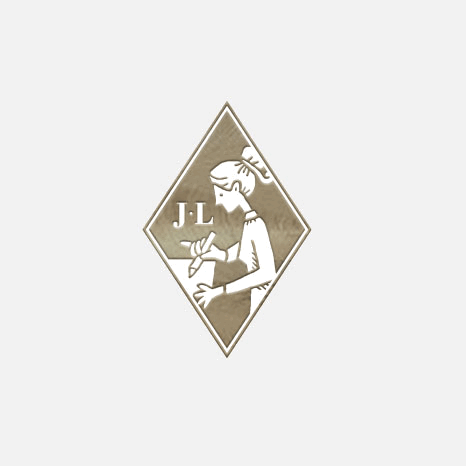 Conditions générales de vente
Les présentes conditions générales de vente sont conclues entre l'entreprise individuelle de Juliette LAVAT enregistrée sous le numéro de SIRET 50779030100018, dénommée ci-après le « vendeur », et toute personne physique ou morale souhaitant procéder à un achat via le site internet jl-atelier.fr, dénommée ci-après l' « acheteur ».
L'acquisition d'un bien via le site jl-atelier.fr, implique une acceptation sans réserve par l'acheteur des présentes conditions de vente.
Ces conditions de vente prévaudront sur toutes autres conditions générales ou particulières non expressément agréés par le vendeur.
Le vendeur se réserve le droit de pouvoir modifier ses conditions de vente à tout moment. Dans ce cas, les conditions applicables seront celles en vigueur à la date de la commande par l'acheteur.
General Conditions of Sale
The present general conditions of sale are concluded between the individual business and Juliette LAVAT registered under the SIRET number 50779030100018, here denominated as the "seller", and all persons or entities wishing to proceed with a purchase by means of the website jl-atelier.fr denominated as "buyers". 
The acquisition of goods by means of the website jl-atelier.fr, implies unconditional acceptance of the present conditions of sale on the part of the buyer. 
These conditions of sale prevail over all other general or particular conditions not expressly approved by the seller.
The seller reserves the right to modify these conditions of sale at any moment. In this case, the applicable conditions will be those enforced at the date of purchase by the buyer. 
Caractéristiques des produits proposés
Les produits proposés figurent sur le site jl-atelier.fr. Chaque produit est accompagné d'un descriptif et les photographies sont les plus fidèles possible mais ne peuvent assurer une similitude parfaite avec le produit offert. Etant donné que les oeuvres sont toutes réalisées à la main, chaque pièce est unique.
Characteristics of the Proposed Products
The proposed products are on the website www.jl-atelier.fr.  Each product is accompanied by a description and the photographs are the most faithful possible, but cannot assure a perfect likeness to the product offered.  Each piece is unique and made by hand in Paris.
Tarifs
Les prix indiqués sur le site jl-atelier.fr sont des prix TTC en euros. Ils ne comprennent pas les frais d'expédition, facturés en supplément du prix des articles achetés. Les frais d'expédition seront indiqués avant l'enregistrement de la commande par l'acheteur.
Le vendeur se réserve le droit de modifier ses prix à tout moment. Toutefois, il s'engage à facturer les marchandises commandées au prix indiqué lors de l'enregistrement de la commande.
Charges
The prices indicated prices on the website www.jl-atelier.fr are the prices in Euros, including all applicable taxes. These prices do not include shipping fees, which are billed in addition to items purchased. The shipping fees are indicated to the buyer in advance of the completion of sale. The seller reserves the right to modify the product price at any moment. However, the seller engages to bill the ordered merchandise at the price indicated when the order is completed.      
Commandes
Les informations énoncées par l'acheteur lors de la prise de commande engagent celui-ci.
En cas d'erreur dans le libellé des coordonnées du destinataire, le vendeur ne saurait être tenu responsable de l'impossibilité dans laquelle il pouvait être de livrer le produit.
Les commandes ne sont définitives que lorsqu'elles ont été confirmées par le règlement du prix par l'acheteur.
Orders
The information stated by the buyer when the order is taken engages the order.




The seller will not be held responsible in case of the impossibility of delivery due to an error in the detailing of the shipping destination.




The orders are not final until the buyer has completed payment.
Rétractation
Les produits étant tous fabriqués à la commande, le droit de rétractation de 14 jours conforme à l'article L.121-16 du Code de la Consommation ne s'applique pas, et ceci sur l'ensemble des produits du site.
Retraction
All products are made to order by hand, therefore the right to retraction of 14 days conforming to article L.121-16 of the French Code of Consumption does not apply to any of the products on the website il-atelier.fr.
Paiement
L'acheteur effectue son paiement par Paypal ou par Stripe, qui permet un paiement sécurisé par carte bancaire.
Payment
The buyer may make payment through Paypal or Stripe, permitting a secure transfer using a credit or debit card.
Livraison
Les colis sont préparés à la commande du lundi au vendredi, depuis Paris. La livraison s'effectue par Colissimo. Tous les Colissimo ont un numéro de suivi qui permet de tracer tout son cheminement.
Le délai d'expédition est estimé entre 5 et 20 jours après réception du règlement.
Tout retard raisonnable dans la livraison des produits ne pourra donner lieu au profit de l'acheteur à l'allocation de dommages et intérêts ou à l'annulation de la commande.
Le risque du transport est supporté en totalité par l'acheteur.
Shipping
Shipments are arranged and made once per month.  Shipments made with Colissimo or delivered by hand in Paris are free. All shipments with Colissimo are issued a tracking number, permitting the location of the delivery.
Any reasonable delays in the delivery of the products is not cause for damages, interest, or cancellation of the order.
The risks of transport are borne in totality by the buyer.
Responsabilités
La responsabilité du vendeur ne pourra être mise en œuvre si la non-exécution ou le retard dans l'exécution de l'une de ses obligations décrites dans les présentes conditions générales de vente découle d'un cas de force majeure.
À ce titre, la force majeure s'entend de tout événement extérieur, imprévisible et irrésistible au sens de l'article 1148 du Code Civil.
La responsabilité du vendeur ne pourra également pas être mise en œuvre dans le cas de perturbation ou de grève totale ou partielle des services postaux.
Responsibilities
The responsibility of the seller cannot be implemented if the non-execution or the delay in execution in one of the general written obligations of sale herein stated follows an unforeseen event.
To this end, the term unforeseen event covers all events exterior to this contract, conforming to article1148 of the French Civil Code.
The responsibility of the seller can likewise not be implemented in the case of total or partial disruption or strike of the postal service.
Propriété intellectuelle
Tous les éléments du site jl-atelier.fr sont et restent la propriété intellectuelle et exclusive du vendeur. Personne n'est autorisé à reproduire, exploiter, re-diffuser, ou utiliser à quelque titre que ce soit, même partiellement, des éléments du site.
Intellectual Property
All elements of the website il-atelier.fr are and remain the exclusive intellectual property of the primary seller. Unauthorized reproduction, exposition, diffusion or any other use of materials on il-atelier.fr is strictly prohibited.
Archivage / Preuve
Le vendeur archivera les bons de commandes sur un support fiable et durable constituant une copie fidèle conformément aux dispositions de l'article 1348 du Code Civil. Les registres informatisés du vendeur seront considérés par les parties comme preuve des communications, commandes, paiements et transactions intervenus entre le vendeur et l'acheteur.
Archiving/Evidence
The seller will archive the continents of the goods of orders in a reliable and durable manner conforming to the provisions of article 1348 of the French Civil Code. The records of sale are considered proof of communication, order, and payment and transaction between the buyer and seller by all parties. 
Certificat d'authenticité
Tous nos oeuvres sont accompagnées d'un certificat d'authenticité, sont signées de 1 à 30 si il s'agit d'une série limitée, et sont signées par l'auteure.
Certificate of Authenticity
All our works are accompanied by a certificate of authenticity, are signed by the author, and are numbered from 1-30 if they belong to a limited series.
Conseils d'entretien
Les tableaux : Toutes les œuvres sont créées et mises sous cadre manuellement à Paris. Les entre-deux verres et kraft bordés sont extrêmement fragiles et craignent l'humidité. Pour l'entretien il est recommander de passer simplement un chiffon sec sur la vitre. Pour une conservation optimale des couleurs, éviter le contact direct des rayons du soleil.
Maintenance Tips
The Pieces: All the works are created by hand in Paris. The "Between Two Glasses" and of craft paper borders are extremely fragile and susceptible to humidity. For their maintenance it is recommended to simply wipe the glass with a soft, dry rag. For optimal color conservation avoid direct exposure to the sun.
Service client 
Pour toutes demandes supplémentaires, merci d'envoyer un email à info@jl-atelier.fr
Customer Service
For all questions or custom orders, please send your email to info@jl-atelier.fr
Échanges et Retours
Aucun échange ou remboursement. En cas de problème à la livraison merci de nous contacter par mail à l'adresse suivante : info@jl-atelier.fr
Exchanges and Returns
There are no exchanges or reimbursements.  In the event of a problem with delivery we welcome you to contact us by email at the following address: info@jl-atelier.fr